Visit Atyla Ship in Bilbao
Join the public visits. Info about dates, opening times and price here:
Due to Covid-19 restrictions, visits to the ship haven't restarted yet. Come back to this page later for new information.
Opening times are normally on Saturdays from 16:00 to 20:30. But please call Itsasmuseum just in case.
If the ship is not already in Bilbao, on the Ship's timeline you can see the next arrival date.
The entrance ticket to Itsasmuseum includes a free visit to Atyla.
Visiting just the ship costs 2€.
In both cases, the ticket has to be purchased at the museum's reception.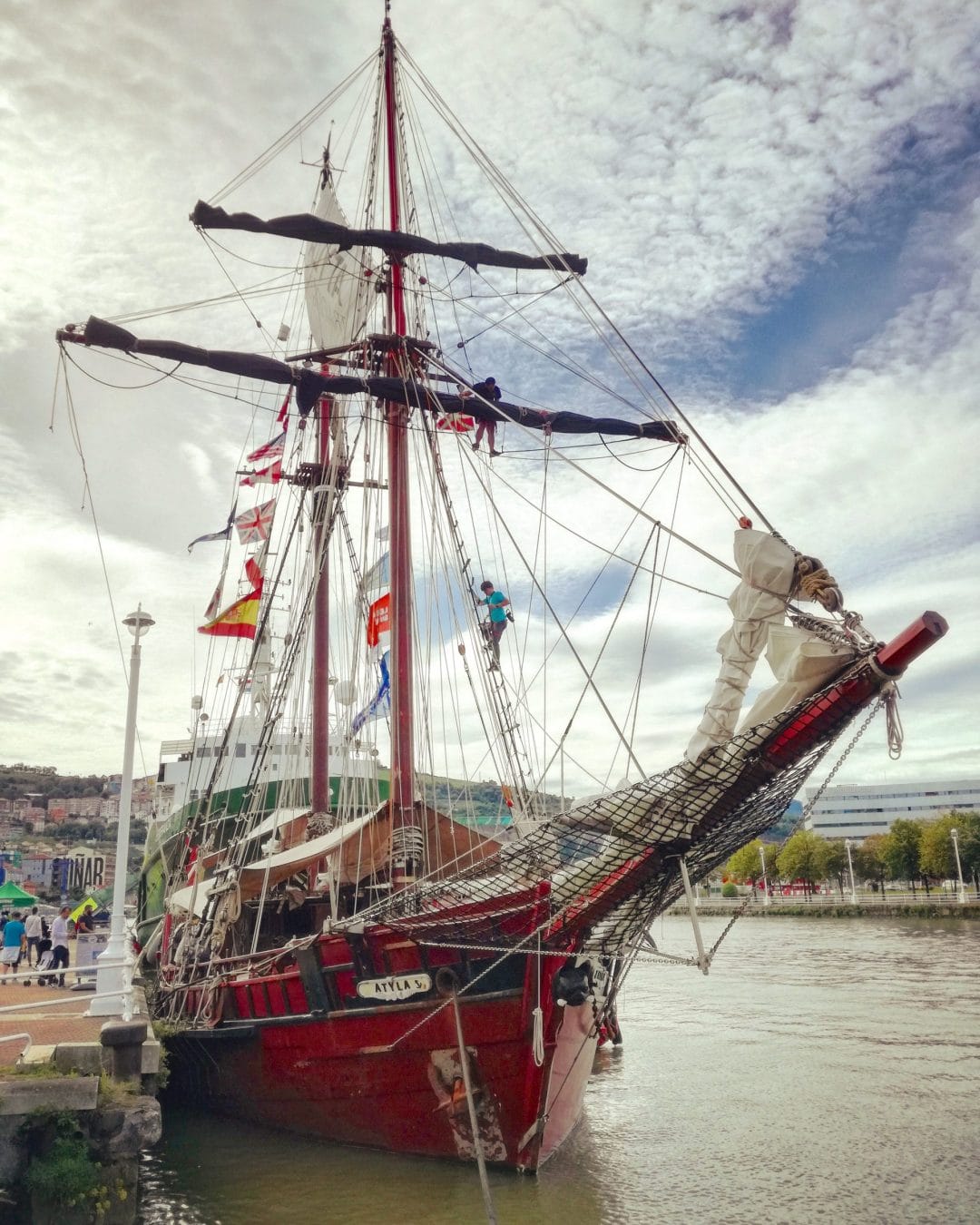 The visit includes a self-guided tour around the deck (and, in rare occasions, the ship's living room).
On the welcome video you'll see the ship in action, with a voice explaining the basics of what we do while sailing around the world.
There are also several banners with information about the different parts of the ship, as well as questions to make you reflect and imagine the adventure on board.
Do you want more than just a visit?
Join our adventure sailing trips!
Looking for a nice event location?
Rent the ship for your celebration