Atyla Ship Foundation is a charity dedicated to promoting life skills and raising awareness about their importance.
We offer adventure sailing trips to people of all ages, nationalities and backgrounds.
The adventure on board is fun and interesting, but also tough and full of challenges.
Our crew uses those challenges to help you step out of your comfort zone, get to know yourself better, and improve 8 skills that are essential for anyone's life:
Intercultural communication
Emotional intelligence
Critical thinking
Teamwork
Leadership
Responsibility
Courage
Resilience
Atyla ship Foundation is a charity registered in Spain.  Our homeport is by the Maritime Museum of Bilbao.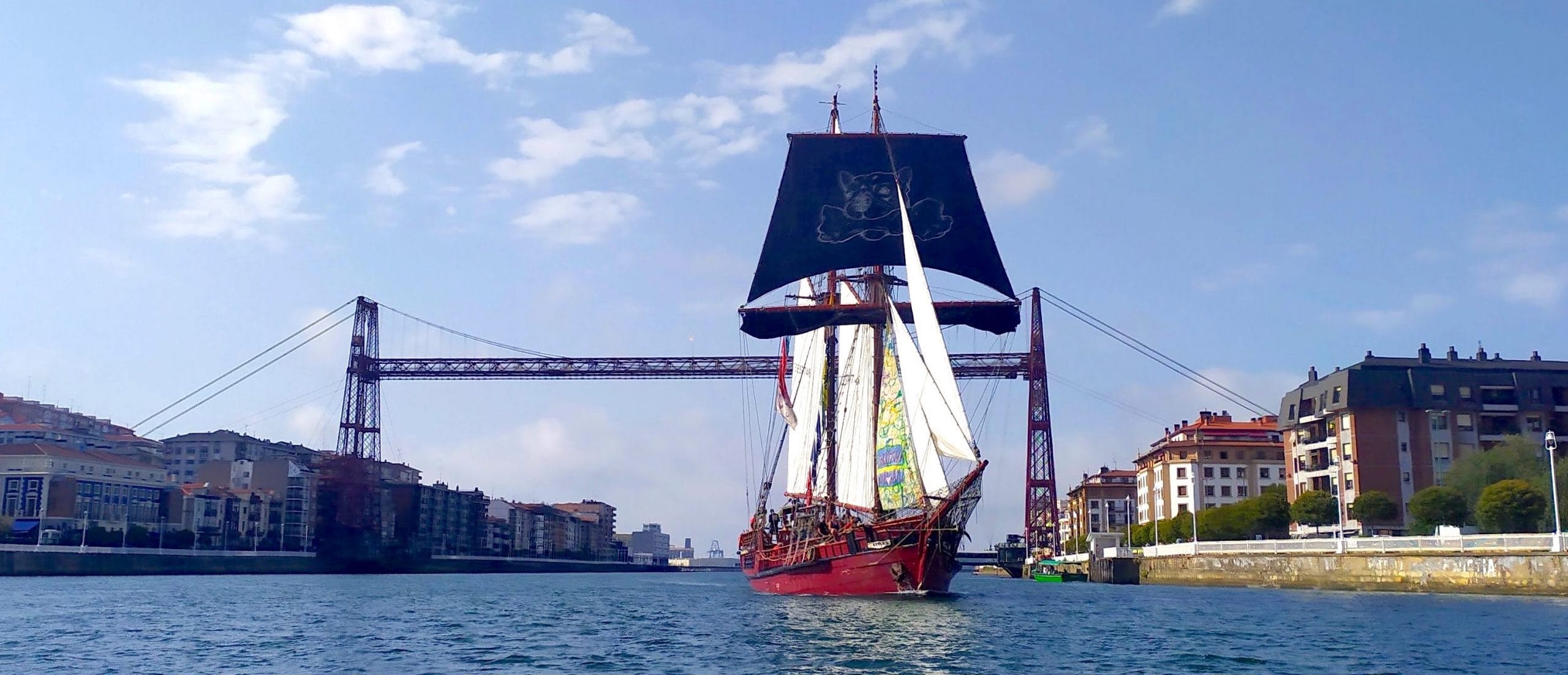 The project is funded through the contributions of those who join the sailing trips, as well as by renting the ship for events and maritime festivals.
Outreach & social equality
At these festivals, where millions of visitors gather every year, we invite the public to visit the ship and discover the mission and the activities of the charity.
100% of our profits and monetary donations received, are put towards a Financial Aid Fund that allows people with low income to also join our trips.
Donate to our Financial Aid Fund
The wooden ship Atyla was built in the '80s, inspired by the sailing vessels of the 18th century.
Handmade using traditional techniques, its history is unlike anything you've heard before.
Why and how do we do this?
Our mission, vision and values
Who's behind the project?
Meet those who make this possible
Join our mission to promote soft skills