Live location of the ship Atyla
Check the exact position real-time of this astonishing sailing ship
You can see this famous Spanish wooden sailing vessel from far away but, where is Atyla ship now?
To answer the question "Where is Atyla?" as well as we can, we created this page. It shows the exact location of the ship, whenever the location system (AIS) on board is connected.
Hopefully, this page will help you if you find the ship, or know the moment when it will be entering the port where you are.
Live positon of Atyla ship:
Here you can see the live location of the ship from two different sources (VesselFinder and MarineTraffic).
Do you want to know what the official plan of arrivals and departures is? Do you want to see the planned mooring location of Atyla in your city? You can check our timeline: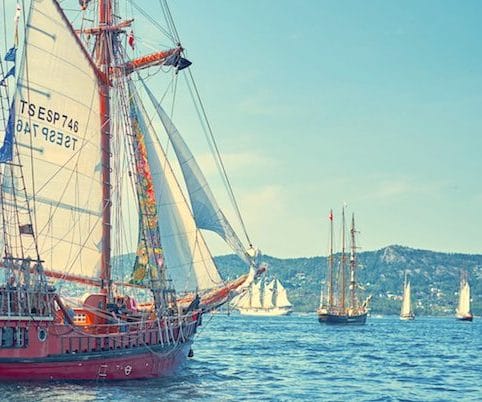 A unique ship sailing the world
Atyla is a classic sailing vessel built in Spain in the 80s. It was made following the designs of the ships in the XVIII century. Its history is incredible, check it out here.
Today, Atyla is the only Spanish wooden ship that regularly participates in the international regattas of tall ships and sail training ships. In those regattas, Atyla often receives the price to the most international crew.
Atyla has been all around Europe, and as far as Russia and Canada in the last 6 years. All of this, run by a charity that promotes life skills like emotional intelligence and intercultural communication.
If you are in the area and you happen to take any good pictures or videos of Atyla, please send them to us via email. We can mention you on social media if we publish them.
If you are a journalist and you want to make an article or piece about Atyla and its return to Bilbao, check out our press dossier. If you publish something please let us know, we love to see articles mentioning Atyla!
Yes you can! Our trips are open for anyone who wants to enjoy an adventure, learn new things and meet other explorers.
You join as part of the crew, and get to participate in all the sailing activities, including taking the helm!
Travel with colleagues, friends, family…
Enjoy a highly entertaining and exclusive experience and collaborate with a charity.
Get in touch to send your proposal.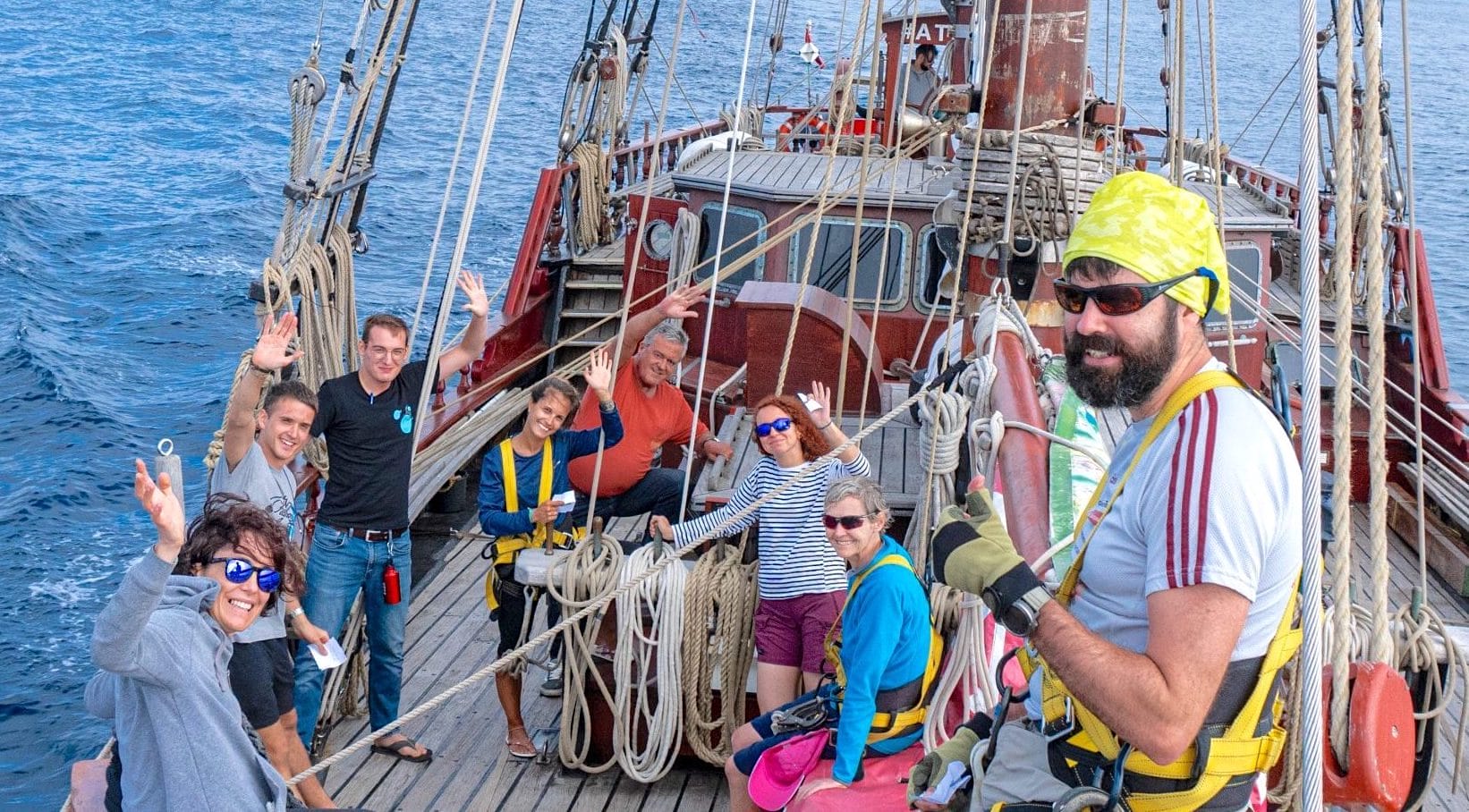 A gift voucher that does not expire and can be used for our trips.
You can get it immediately and print it or send it digitally, no deliveries required.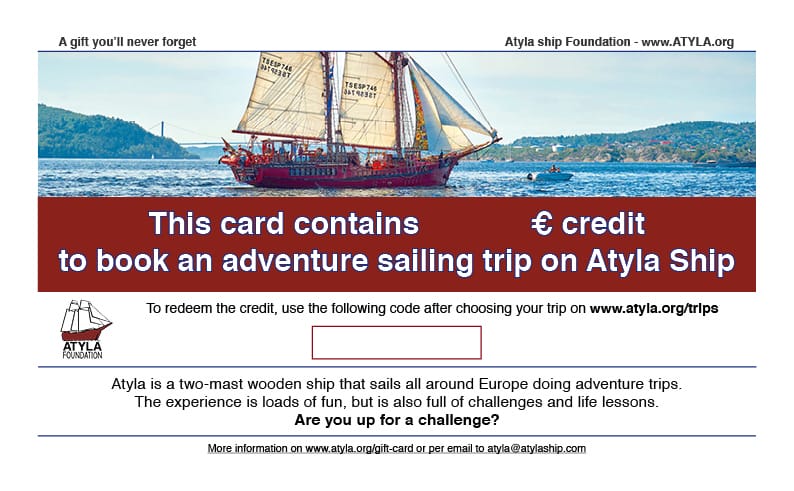 Atyla uses 100% of all donations to provide scholarships to people who cannot afford to join the trips. Donate to this cause if you can.