Be part of our team and contribute to a good cause
Do you fulfil the requirements of any of our positions?
This is your chance to live an incredible experience on an astonishing sailing ship, while helping people in their personal development, and promoting life skills around the world. Apply for a position on board and contribute your skills and your experience to make Atyla's adventures possible.
*This page is mostly dedicated to explaining the roles as crew, but if you are not a sailor and you want to apply to become part of the office team, please go ahead anyway. We require a volunteering period, but joining our trips is part of the perks.*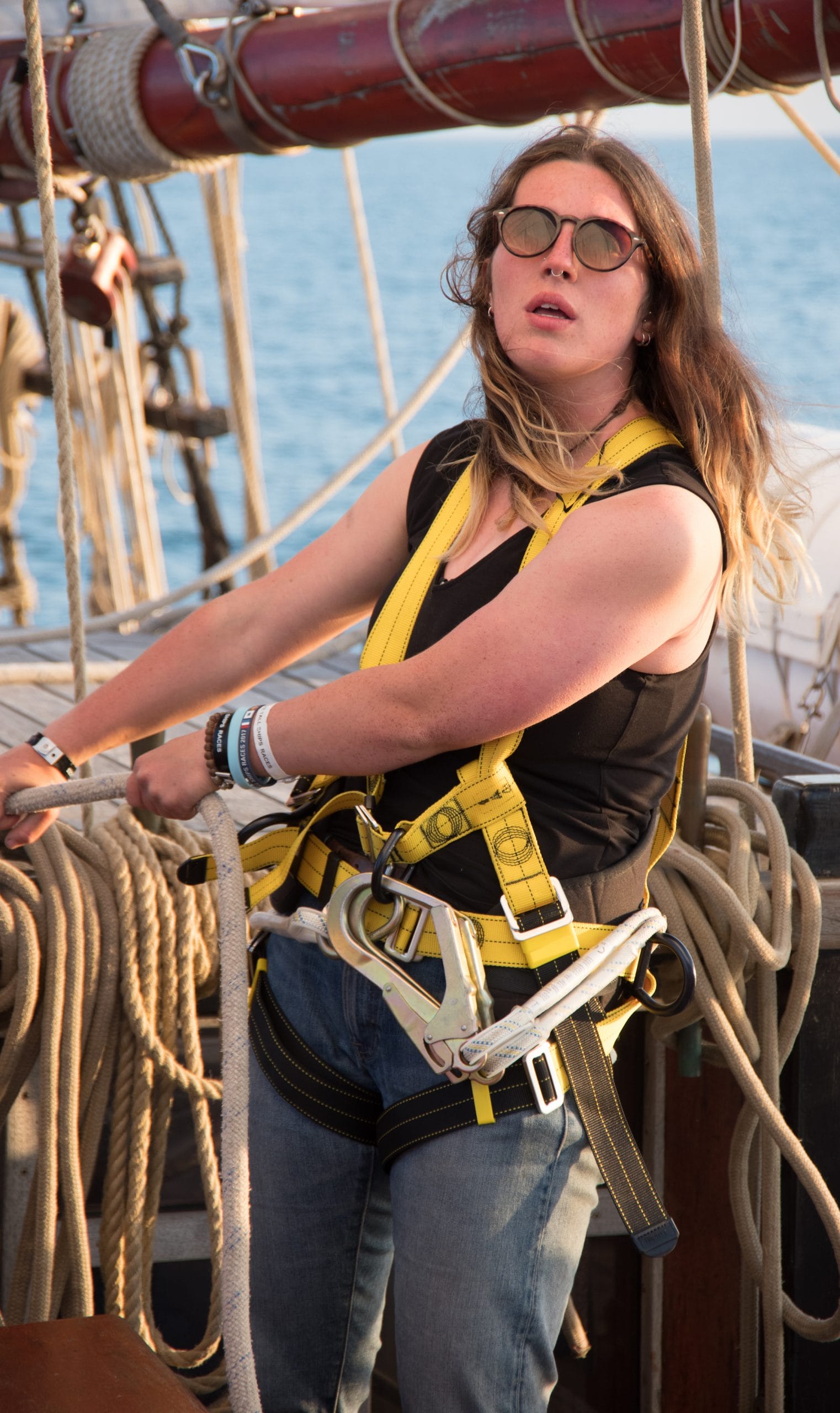 These apply to all the positions:
Experience and certificates: An STCW certificate is required in most cases, and previous experience as well. If you don't have it, we recommend that you join us as a participant.
It's not only about sailing the ship: It's about guiding others and letting them do (even if it takes longer than doing yourself). People come to Atyla to participate, so you'll have to delegate.
You don't need to spend a long period embarked: Yes, having more time available increases your chances, but we don't expect you to join for 6 months, 2-3 months is enough.
Laid back doesn't mean unprofessional: The good vibes on board is one of Atyla's signature traits, but that never comes at the expense of safety, professionality or hard work.
Communication is key: It's impossible to do your job on Atyla without communicating and collaborating with everyone on board, so you better be good at it.
Proposing challenges: We run a program based on challenges that help make adventure better for everyone. The tasks of the participants are framed into challenges that help them reflect and develop one or more life skills. You need to be part of proposing those challenges and participating in them.
If you're here for the money, you're in the wrong place: Atyla is a charity without big donors behind it. We're trying to do something good for the world and accessible to people without money. That means that most of our crew are volunteers, and those who have a salary have a very small one.
If you have an STWC certificate, but you can't commit to a long stay on board, or don't meet other requirements, you can still embark as a participant on one or more of our trips. Send us an email showing your STCW certificate and we'll give you discount a code to book our trips with a 40% discount.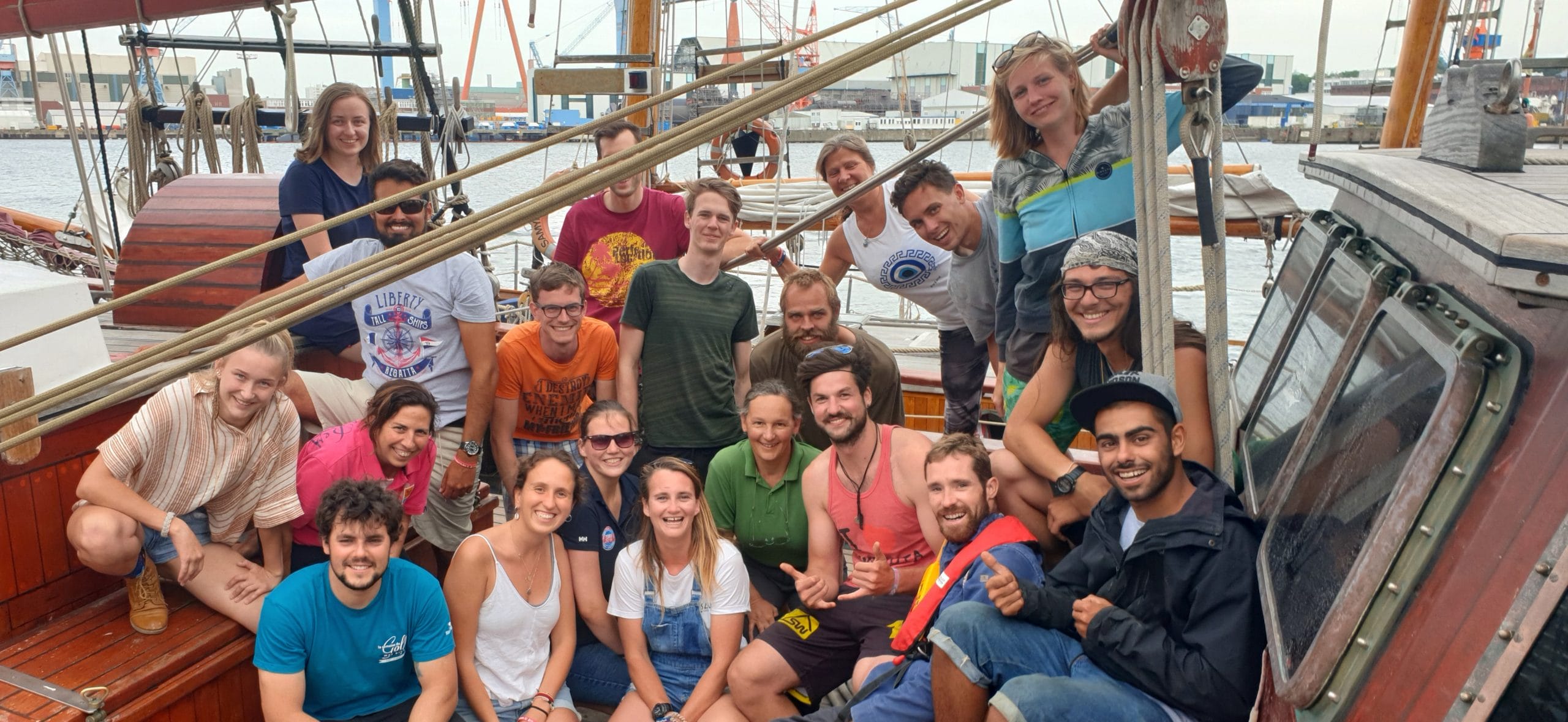 *Of course, for some of these positions a number of certificates are required, but the list changes depending on several factors, so just list your certificates in the application.*
You and the other watch leaders (3 or 4 in total) guide the participants in their adventure. You do sailing watches with a group of participants and one officer. You participate in the tasks required to keep the ship in good shape.
You need to have some experience sailing and as a leader/mentor. If you lack sailing experience, you can join us first as a participant. If you lack leadership experience, you better be a great sailor so that you can learn the rest on board.
You decide the menus on board and plan the shopping list. For shopping and cooking you can count on the help of participants and watch leaders. Participants do the serving and wash the dishes themselves. You don't need to do sailing watches.
You need to have experience cooking and planning meals for big groups (we're up to 24 on board). You need to be clean and tidy, and be sure that you don't get seasick on ships.
You coordinate the challenges on board and propose challenges that complement those of your crewmates. You also support the officers in some organisational tasks (mostly while in port). You might need to do some sailing watches if there are only 3 watch leaders on board.
You need to have experience with mentorship, training, coaching or some sort of group leadership role. You also need to be good at listening, at reading people's emotional state, and at communicating efficiently and empathically.
You keep the mechanical stuff on board running smoothly and repair it if it breaks. You are the officer of one of the sailing watches.
You need to have experience with ship machinery, and preferably also with electricity and woodwork. You need to either have experience on sailing ships or be an eager and quick learner so you can learn on board.
You organise the main aspects of the life on board. You coordinate the maintenance and repairs on the rigging. You are the officer of one of the sailing watches.
You need to have a good amount of sailing experience, preferably as an officer, and preferably on sailing ships. You need to be good at organising and planning.
You make the strategic decisions on board. You are in charge of safety. You are the main authority on board, and the main person responsible if something bad happens. You are the officer of one of the sailing watches.
You need to have a lot of experience, including sailing on Atyla. You need to be responsible and empathetic. You need to have a humble and inspiring leadership style that generates trust.
Ready to apply? Complete this form:
It will take you around 10 minutes.
You can't see the form properly? Click here.
Lacking enough experience?
Much more than "just sailing around"
The ship's specifications
All technical details of Atyla
Our mission and our values
What's at the heart of our organisation?