Ezagutu gure abentura bidaiak!
Abenturak zu bezalako jendearentzat
Atyla egurrezko itsasontzi historikoa da, eta abentura bidaia batean har dezakezu parte, lema zeuk eramana.
Bat egin gure bidaietan jendearekin, aurreko esperientzia behar izan gabe, astebete edo gehiago nabigatuz, jatorria, adin edo eros-ahalmen ezberdinetako jendearekin
Guri buruz hiru lerrotan:
Atyla Itsasontzia Fundazioa Bilbon egoitza duen irabazi asmorik gabeko erakundea da.
Gure belaontziak Europako 16 hiri bisitatzen ditu urtero.
Gure misioa: 8 bizitzarako trebetasunak sustatzea, baita haien garrantziaz ere sentsibilizatzea.
Nazioarteko oporraldi nautikoak
Atyla belaontziak Europan zehar nabigatzen du apiriletik urrira bitartean edonork parte har dezakeen bidaiak eginez.
Bidaia bakoitzak esperientzia ahaztezina bizitzeko aukera ematen dizu, halaber adimen emozionala eta ausardia bezalako trebetasunak ere hobetzeko.
Kulturarteko giroa duen egurrezko itsasontzi batean nabigatu eta bueltatu etxera istorio batekin kontatzeko.
Abenturaren aipagarrienak
Desintoxikazio digitala
Oporraldi ekologikoak
Hazkunde pertsonala
Naturarekin konektatzea
Beste abenturazaleekin konektatzea
Nabigatzen ikastea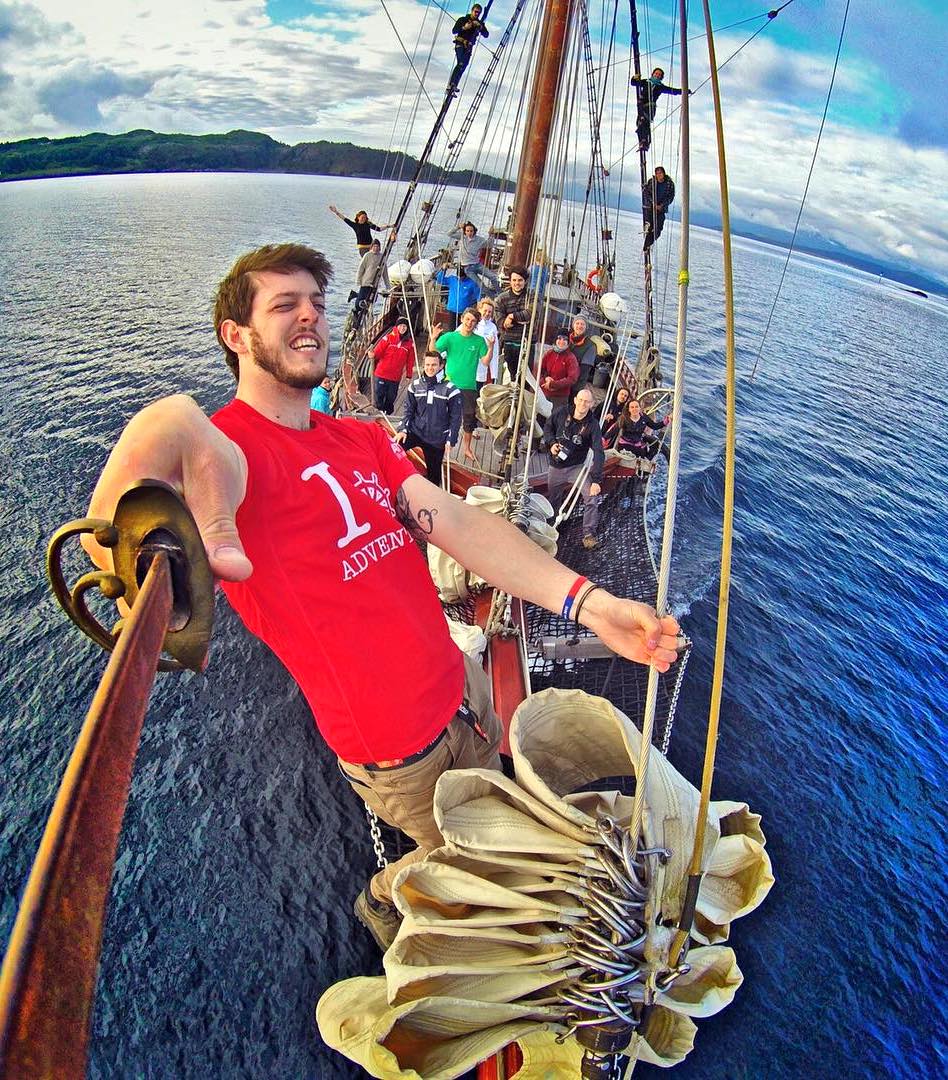 Doing adventure trips since 2013
+ always improving the experience
= reviews like these
Atyla will be in Gijón during the Easter Holidays 2023, and we'll be doing daily coastal excursions!
Sail around the bay of Gijón, feel the magic of sailing on a 31-metre historic ship, and enjoy a unique experience for the entire family.
Places are limited, and the tickets are running out. 
Atyla belaontzia eta bere historia
Atyla 80ko hamarkadan eraikitako egurrezko goleta bat da lurra inguratu Magallanes-Elkano ibilbideari jarraituz. XVIII. mendeko belaontzien diseinuari jarraituz eraiki zen eta gaur egun historikotzat dago.
Gaur Atyla da mota horretako egurrezko itsasontzi bakarra abenturazko bela bidaiak egiten ditu nazioartean.
Bela-ontzi berezi honi buruz gehiago jakin nahi duzu?
Bat egin Atyla familiarekin
Egin zaitez proiektu hau errealitate bihurtzen duen komunitatearen parte.
Aktibo al zara zure komunitatean? Eragin zirkulu bat duzu? Gizartean eragina izan nahi duzu?
Egin bat gure misioarekin, adimen emozionala, pentsamendu kritikoa, gizarte eta ingurumen erantzukizuna... sustatzeko
Erabili gure materialak edo sortu zureak. Batu ditzagun indarrak jende gehiagorengana iristeko eta trebetasun hauek etorkizunerako duten garrantziaz kontzientziatzeko.
Neguan denbora libre baduzu, Bilbon egiten diren mantentze-lanekin bat egin dezakezu
.
Laguntzaren truke, doan bizi zaitezke ontzian,
baita 200€-ko opari txartela lortu, itsasontzian ematen duzun hilabete bakoitzean
.
Erne: marinela, sukaldaria, coach-a edo marketing-en aditua bazara, gure tripulazioko edo bulego taldeko kide izateko aukera daukazu. Ziur ez duzula diruagatik egingo, baizik eta zure ahaleginarekin lortu ditzakezun inpaktu eta esperientzia harrigarriagatik.
Benetako abenturazaleentzako esperientzia bat!