Sailing trip on Atyla ship:
Gijón – Rías Galegas – Gijón (IN SPANISH)
Embarkation: 24th of April at 18:00 — Gijón
Disembarkation: 2nd of May at 11:00 — Gijón
Explore the Cantabric coast and the Rias of Galicia on a sailing trip that starts and finishes in Gijón. Using perfectly the weekends and the holidays of the 1st of May, you won't need many days off to enjoy this fantastic experience.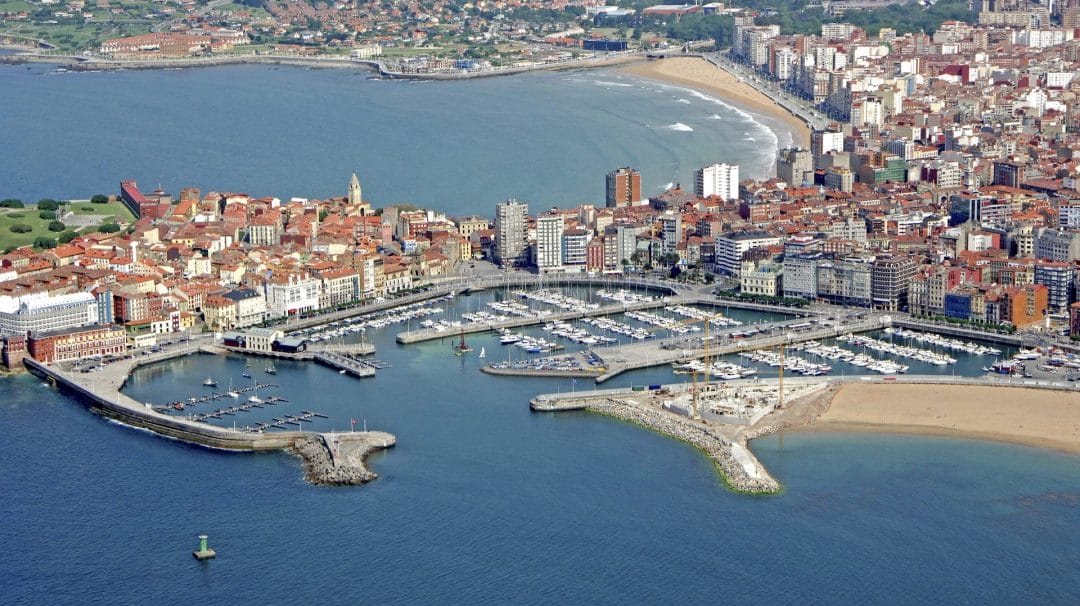 OFFER: See here our other trips in Spanish in 2021. Do 2 trips in Spanish, and get a 10% discount on both of them! Book them with the code "OLIVIA".
A truly unique experience, all within the same country. On this trip:
We will set sail right after embarkation (you embark at 16:00 and the ship departs at 19:00).
We will sail along the coast and in the open ocean.
We will have time to explore a big part of the Biscay bay with no rush.
We will anchor in several different places and spend the night there (depending on the weather conditions, possible candidates are Ría de Viveiro, Ría del Barquero, Ria de Ortigeira —Cariño—, Ria de Cedeira, Ría de Ferrol and Ares).
After coming back to Gijón, we'll go out for dinner at a nice cider restaurant: El Llavianu, the most famous cider restaurant in town.
This trip will allow you to forget your "normal life" and feel like an old-time sailor for a week. Dive into the Atlantic Ocean (metaphorically, and also literally if you want) and enjoy a holiday different to anything you've lived before.
With 8 days of total duration, we'll have time to explore many locations in Galicia, and maybe even some in Asturias. The Galician estuaries are astonishing, with a mix of beaches and cliffs, and sailing in them makes you feel in the middle of a paradise. This promises to be an amazing trip.
All included:
Accommodation with full board and a private bunk bed.
Safety equipment on board.
Insurance for your time on board (see terms and conditions).
Certificated participation on our Personal development program
Official Atyla T-shirt (fair trade & organic cotton).
Restaurant dinner on the last night of the trip. It includes vegetarian/vegan options. If the dinner outside is not possible due to Covid-19, we'll order food and cider to be delivered to the ship.
Other info: